Swipe to the left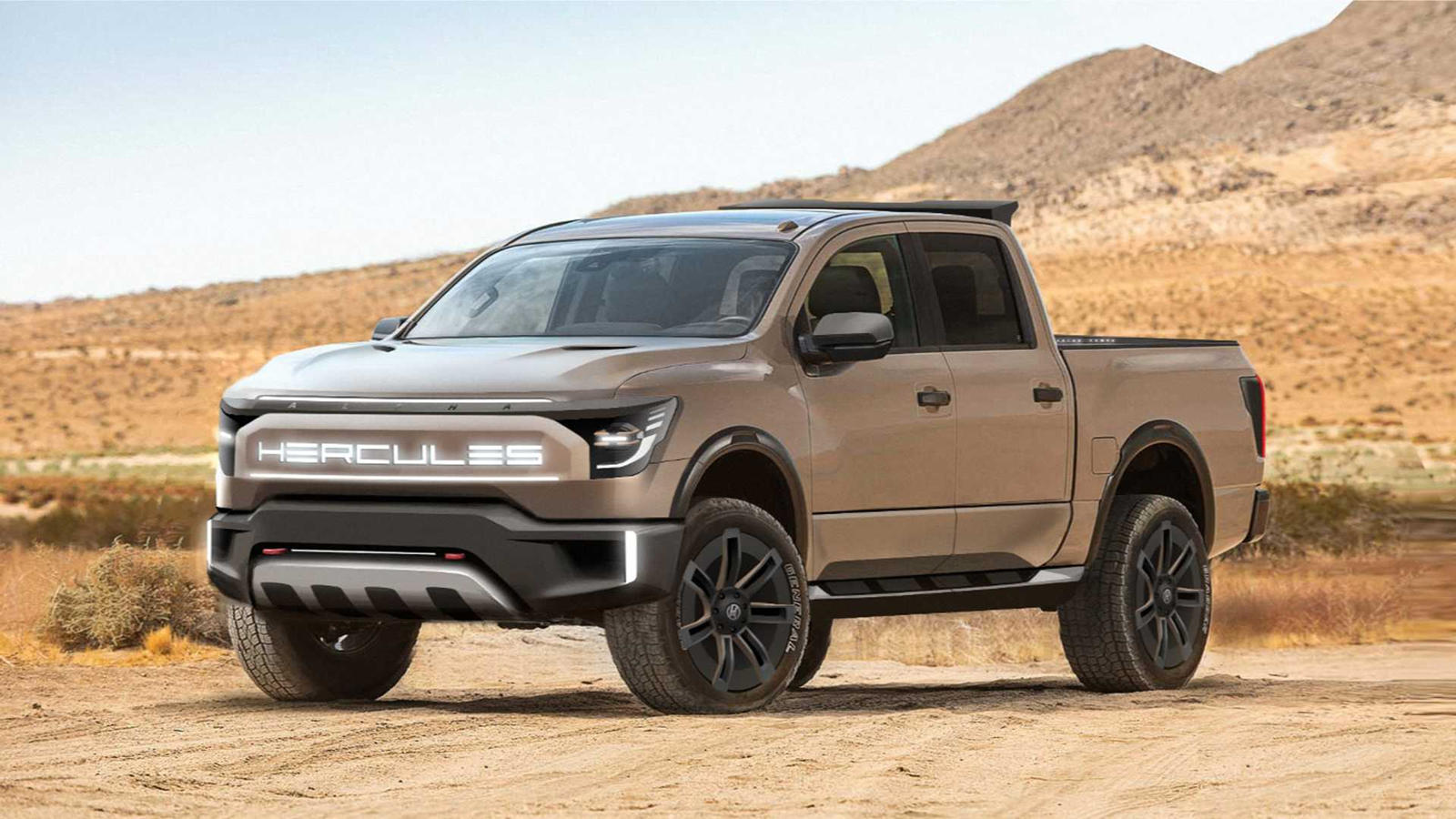 9 hours ago by Jared Rosenholtz
Electric Vehicles
It's based on a truck you can already buy.
The electric pickup truck segment, a portion of the automotive market that didn't previously exist, is heating up. GMC just pulled the wraps off its Hummer EV, which packs 1,000 horsepower and a stellar 350-mile range. The Hummer will compete with other upcoming electric trucks such as the Tesla Cybertruck, Rivian R1T, Bollinger B2, Lordstown Endurance, and an all-electric Ford F-150. But those might not be all of the Hummer's competitors.
A small US-based startup called Hercules Electric Vehicles plans to build yet another electric pickup truck model. Rather than start off with its own platform, as these other companies have done, Hercules plans to base its truck on the existing 2021 Nissan Titan.
Dubbed the Hercules Alpha, which is a seriously macho name, the truck boasts some bold (albeit dubious) performance claims. Hercules says the truck will match the Hummer with 1,000 hp from a four-motor drive system and offer more than 300 miles of driving range. The Alpha will hit 60 mph in four seconds (a full second slower than the Hummer) and reach a top speed of 120 mph.
It's far too early for GMC to release the Hummer's towing and payload figures but somehow, Hercules already has predictions for the Alpha. The electric truck is estimated to tow 12,500 pounds and boast a payload capacity of 2,500 pounds.
We would take all of these claims with a fine grain of salt because Hercules only shows a handful of pictures on its website, all of which are just renderings. The company claims it has already raised $27 million in customer deposits. At $1,500 per reservation, this amounts to 18,000 trucks. There is no word on when the truck will be available or how much it will cost, nor has Hercules announced where it would begin production. We won't hold our breath.