Swipe to the left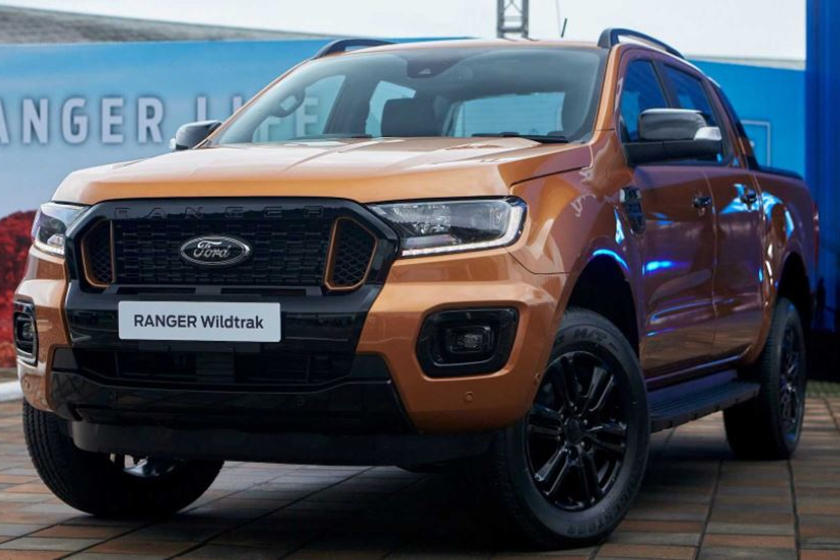 11 hours ago by Michael Butler
Industry News
The ten-year-old Ranger gets (another) new look.
Trucks of all shapes and sizes dot the world's roads. Americans especially love their trucks, and few do it better than Ford. As well as building the legendary F-150, it also builds the Ford Ranger, a smaller pickup that's wildly popular outside the US in countries such as Brazil and South Africa. The Ford Ranger in its current form has been around for ages; nearly a decade to be exact, and while the US market has enjoyed exciting trim levels such as the FX4 MAX and the highly capable Tremor edition, developing nations have seen less comprehensive updates such as the Raptor styling package in Brazil. Now the T6 Ford Ranger is getting a notable facelift in Thailand, and it looks impressive.
The T6 Ford Ranger has seen numerous updates for international markets, including a front fascia redesign in 2015, and a second update in 2018. Now a third refresh has been revealed for the 2021 model year in Thailand which will affect world markets outside of the US. The most notable update is the black trapezoidal mesh grille that resembles the limited-edition Ford Thunder introduced to European markets earlier in 2020. Black trim on the side mirrors and door handles are also included, and black alloy wheels give this truck a more intimidating appearance. The Wildtrack trim gets power roller shutters.
The Ranger also sees the introduction of a new trim level named XL Street in SuperCab configuration, and features some sporty graphics inspired by Ford Thailand Racing. No changes have been made to the interior or engine options. The refreshed car will reach European shores in 2021 and should mark the final refresh for the range before an all-new car comes to life. The North American Ranger won't see the new refresh despite the fact that it rolls on the same platform.