Swipe to the left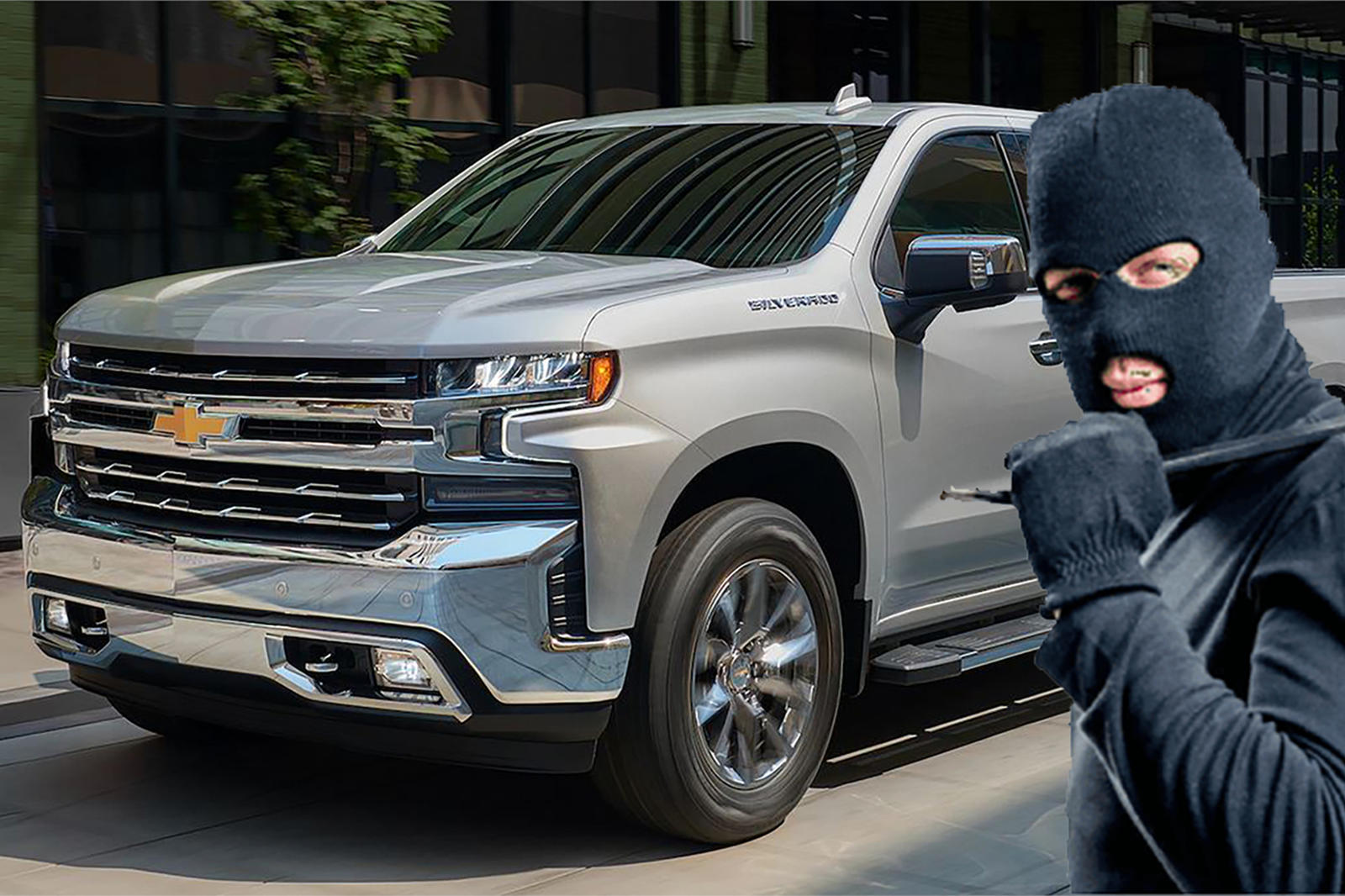 Texas Chevy Silverado Owners Targeted By Criminals
3 hours ago by Jay Traugott
Crime
They should know never to mess with Texas.
Texas is truck country in America with trim levels such as the "Long Horn Edition" dedicated to the truck-loving state. Pickup trucks are in abundance here and, unfortunately, some have become targets for criminals. According to NBC5 Dallas-Fort Worth, there's a group of thieves operating in the city and the surrounding areas who have figured out a way to disable the OnStar Tracking system in the Chevrolet Silverado. One victim claims his 2018 Silverado was stolen in only about three minutes. Surveillance footage quickly proved that.
"Within 3 minutes [thieves] were able to pop the lock, pop the hood, change the computer, disable the OnStar and steal my truck," he said. Attempting to log on to his MyChevy app to use OnStar tracking proved to be useless; a connection failed to establish. All he could do was call the police and file a report. This guy's story is nearly identical to many others.
A Facebook group has since been formed where stolen Silverado victims are now comparing notes. "They all said the same thing: no glass was broken, their keys weren't used and the OnStar was disabled so fast that a lot of these people said OnStar's last known location was in front of my house," the same owner said. The victim's Facebook group has since become a sort of refuge for these owners.
"These are the pros who do this because they know there is a market for it and they know they can make money off it," said a police spokesperson. The police admit vehicle thefts like this are very frustrating and are recommending Silverado owners in the area to purchase another security system and even install cameras around their property.
Hopefully, those will serve as effective deterrents. But what does GM have to say about this situation? GM told the news outlet the following:
"OnStar responds to more than 15,000 stolen vehicle requests globally each month on average, and we take great efforts to help prevent vehicle theft. We have been working closely with law enforcement in Texas to understand the details of theft methods being used."