Swipe to the left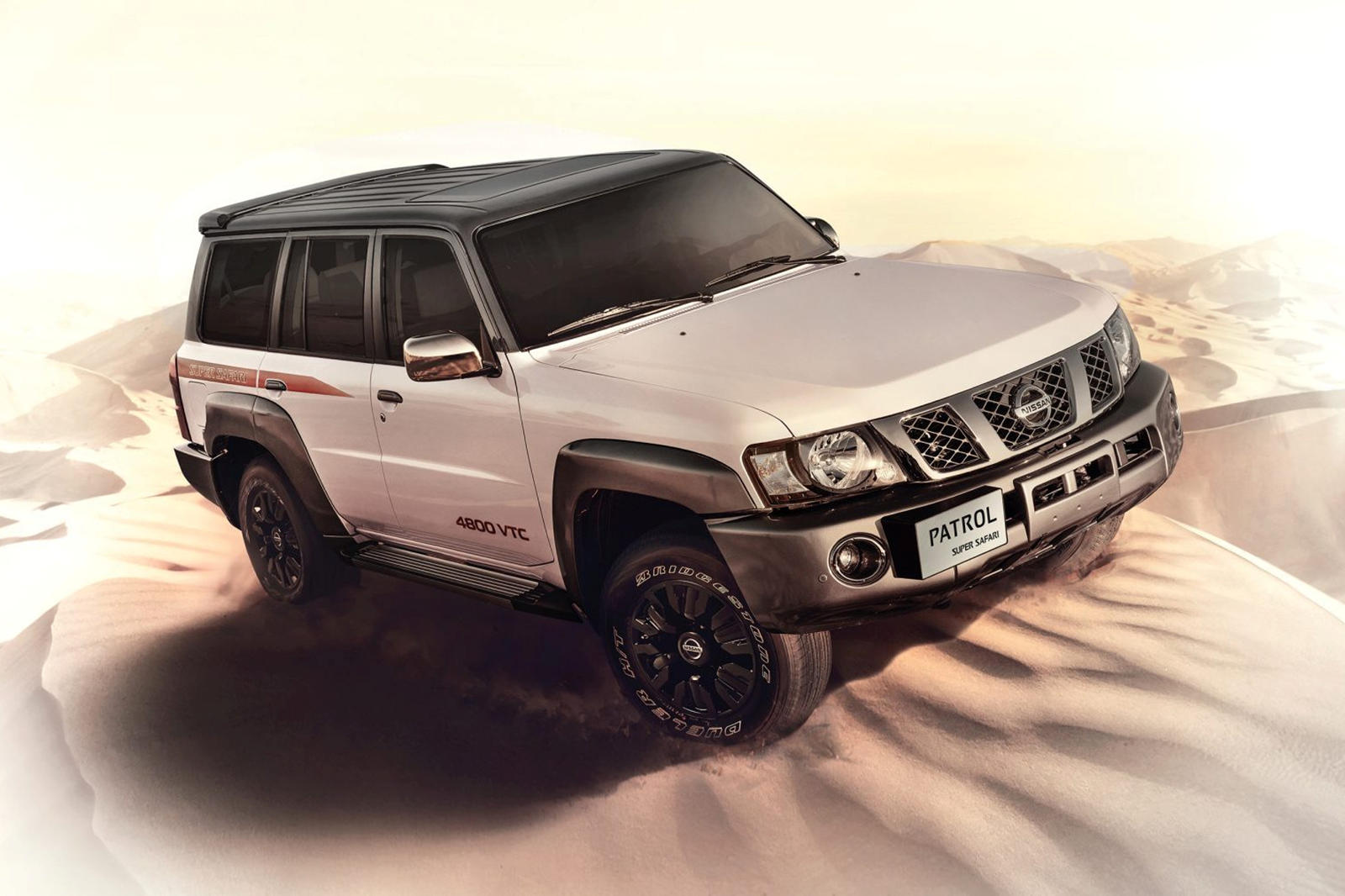 8 hours ago by Aaron Brzozowski
Off-Road
We've got the GT-R, and a new Z car is inbound, yet we just can't stop thinking about the 2021 Nissan Patrol Super Safari.
There's a good chance you're not familiar with the Nissan Patrol Super Safari, but allow us to fill you in.
"Patrol Super Safari" is the name of a particularly hardcore version Nissan's trusty, dependable full-size 4x4 in the Middle East and the Philippines, where it's achieved a nearly cult-like status on account of its off-road driving chops and ability to perform even in harsh, scalding hot desert environs. Basically, it's every bit the rugged go-anywhere 4x4 that the Toyota Land Cruiser is, but with a clean, square-jawed design that hasn't been overhauled since the late 1990s, it's arguably far more handsome, and very closely linked to the American Nissan Armada.
Now, the fifth-generation Nissan Patrol Super Safari is getting some upgrades as it enters yet another year on the market in the Middle East, with a slew of tweaks inside and out aimed at keeping it just fresh enough for its ravenous fan base.
Probably the most visible change is the addition of black to the Super Safari's admittedly limited roster of existing exterior colors, which includes white and gold. Seriously, that's it. The bumpers, fender flares, and roof are, as always, shod in a contrasting hue, but the difference for 2021 is that gold is now available as an option. If not for those items, those in-the-know might still be able to tell the 2021 model from earlier versions thanks to the sharp new 17-inch alloy wheels, finished in black with bright machined accents, and a revamped "Super Safari" side decal.
Inside, the 2021 Super Safari has been spruced up a bit with new cloth upholstery and a tan leather option with Super Safari embossing. An eight-inch infotainment screen with Apply CarPlay now occupies the center stack.
Nissan's Managing Director in the Middle East, Thierry Sabbagh, chalked up the Patrol Super Safari's success in the region to its "deep-rooted heritage," saying that the 2021 edition "adds a modern look to the powerful performance and durability of the SUV - maintaining its credibility to be the ideal partner for off-road driving adventure across the region."
The revamped 2021 Nissan Patrol Super Safari starts at about 171k AED in the region - the equivalent of around $47k US - although pricing varies depending on the country. That might be a bit too rich for American tastes, especially given how old the design is, but we still can't help but want it. Alternatively, the Middle Eastern market also got a facelifted regular Patrol recently.