Swipe to the left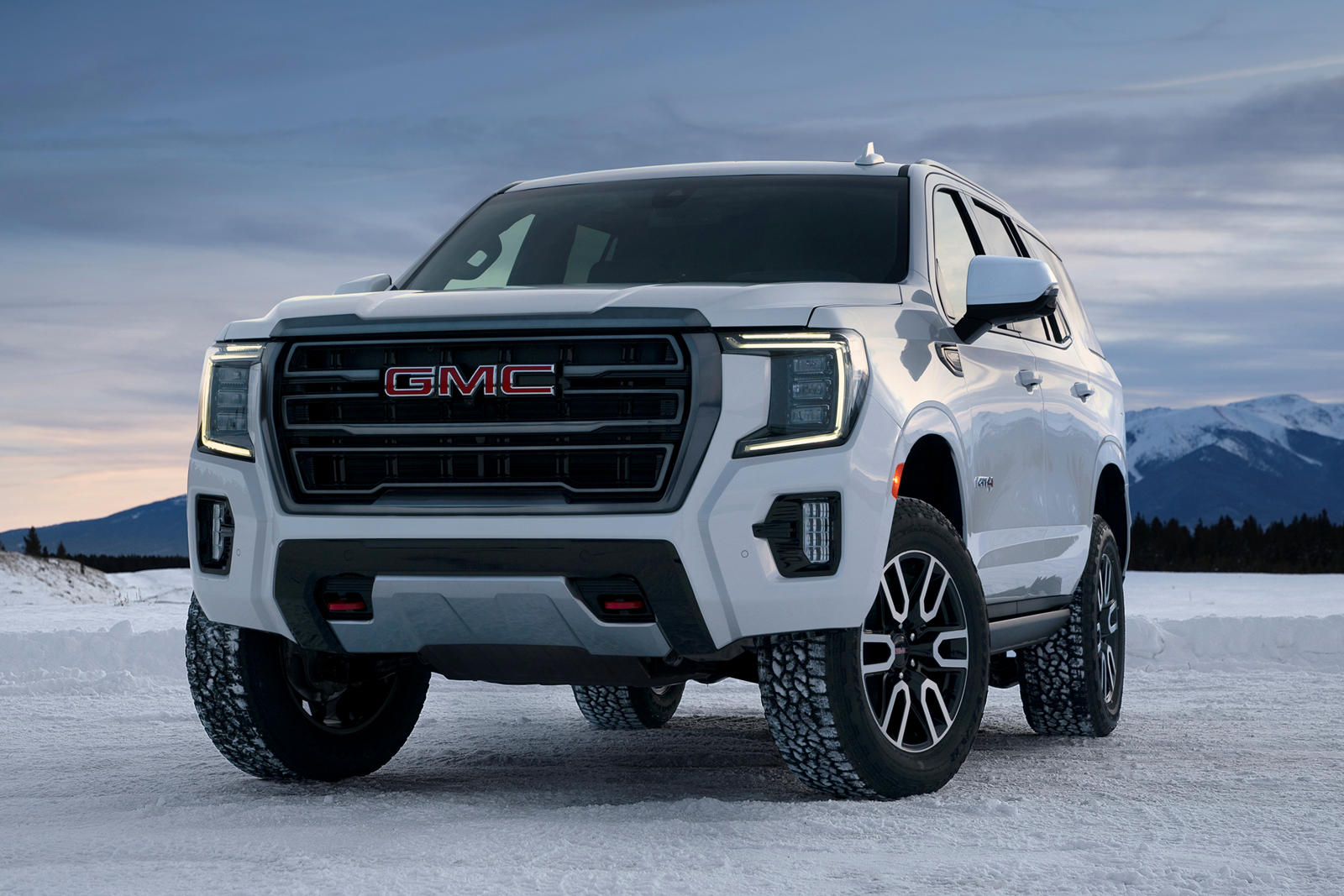 11 hours ago by Jay Traugott
Rumor
/
12 Comments
Same goes for the Suburban and GMC Yukon.
The completely redesigned 2021 Chevrolet Tahoe and GMC Yukon have arrived and longtime customers are excited. For its part, Ford has responded by lowering the price of the Expedition thanks to a new base trim. The full-size SUV wars will never cease, but there could still be one area where GM could improve: a more powerful V8 for non-luxury trims.
At present, both the Tahoe and Yukon (and Suburban and Yukon XL) can only be equipped with the mighty naturally aspirated 6.2-liter V8 on higher trims levels. For the Tahoe and Suburban, it's the High Country while Yukon and Yukon XL customers will need to upgrade to the Denali. All other trims have a choice between the 5.3-liter NA V8 and a 3.0-liter turbo diesel Duramax V6. This could soon change.
Unknown sources have told GM Authority the automaker might reverse course by offering the 6.2-liter V8 on additional and less expensive trims for all four SUVs. Again, nothing is official just yet but GM must have its reasons for even considering the notion. There's a pretty decent chance customer demand is the reason why as the output rating between the gasoline V8s, for example, is pretty significant.
The base 5.3-liter produces 355 horsepower and 383 lb-ft of torque, but the 6.2-liter's 420 hp and 460 lb-ft have numerous advantages, aside from bragging rights. The Duramax V6 actually produces the same amount of torque as the 6.2-liter, but not everyone desires an oil burner. It's also worth noting the also all-new Cadillac Escalade comes standard with the 6.2 while the Duramax V6 is optional; the 5.3 isn't an option.
Because it's just a rumor at this time, it's still unknown which lower Tahoe/Yukon trims could receive the 6.2. The base Tahoe LS, for example, begins at $49,000 while the High Country can't be had for less than $69,600, assuming no incentives. While we kind of doubt the more powerful V8 will be offered on the base models, there are still plenty of mid-range trims (four, to be exact) slotted between the LS and High Country.
Remember, the Ford Expedition doesn't have a V8 option; all trims come powered by the 3.5-liter EcoBoost V6 that can be tuned up to 400 hp and 480 lb-ft in higher trims.
GM is in a prime position to win the horsepower battle, assuming it chooses to get involved.